John 7:37-39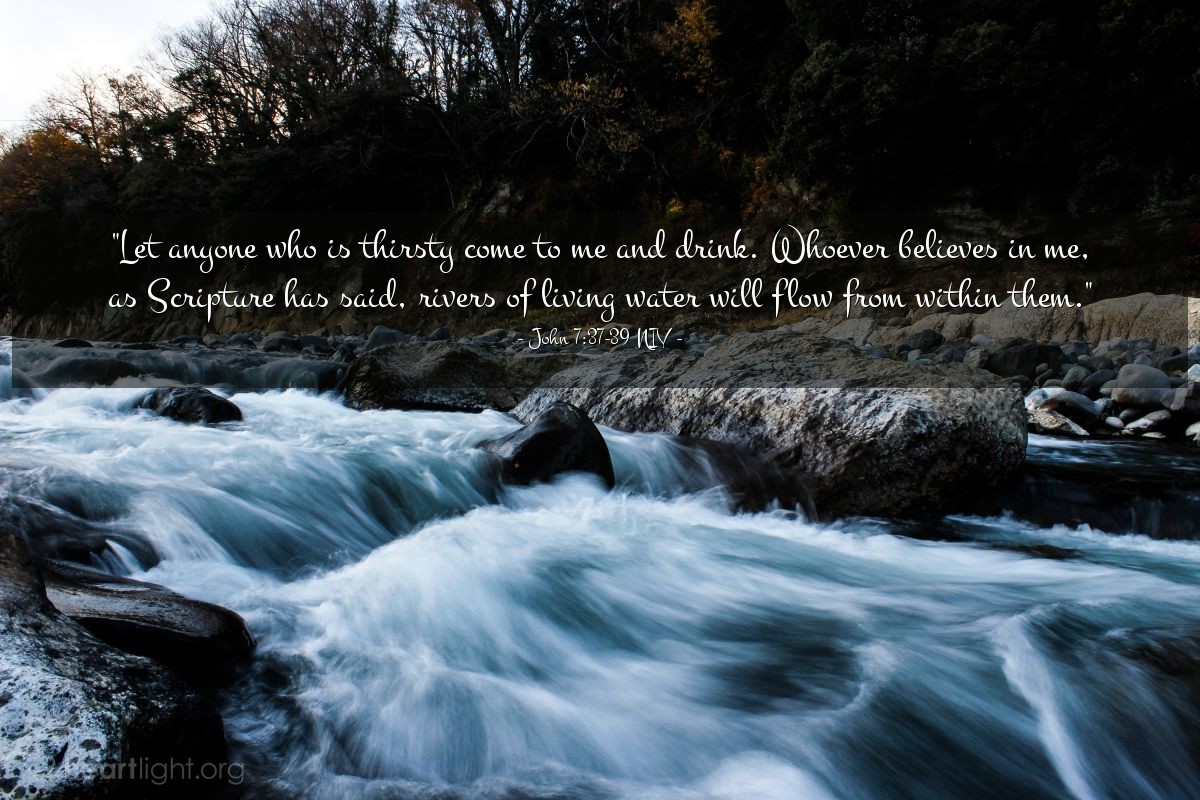 Part of my growing up years was spent living in the country. Everyone on our road had water wells, but ours was the deepest well. Sooner or later, the hot, dusty summers would take their toll, and everyone on the road would begin to tap into our well's water because their wells were dry. When we would first get grit in our water, dad would huddle us for a big prayer session praying for rain. Think about the incredible promise from our Lord in this passage:
"Rivers of living water will flow from within
those who believe in Jesus."
That living water flows through us in a never-ending supply. That living water is the Holy Spirit. What an incredible promise and what a deep well of grace!
Abba Father, thank you for the incredible gift of your Holy Spirit welling up within me. Help me recognize your powerful presence in my life and empower me through the Spirit to bless others to your glory.