Acts 19:2; Acts 19:4-6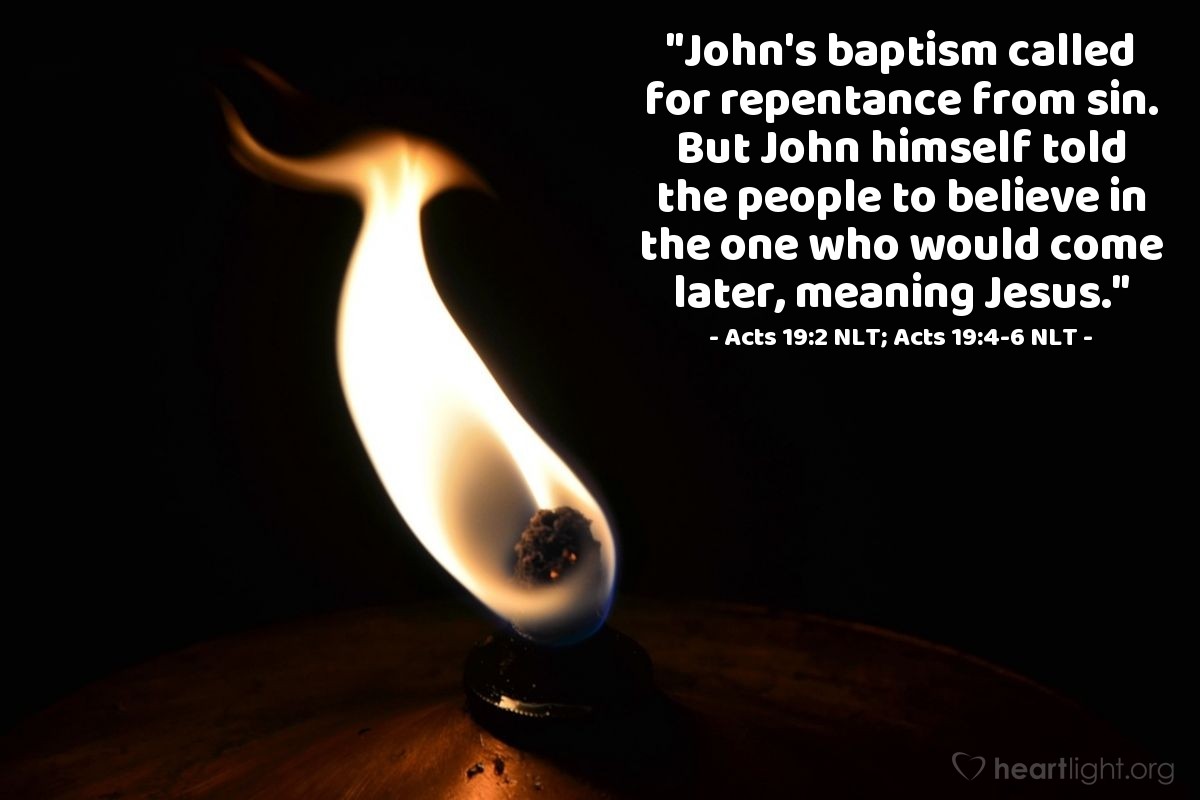 Faith and baptism in the New Testament, and especially in the book of Acts, are tied to the gift of the Holy Spirit. As we saw yesterday (Romans 8:9), the indwelling of the Holy Spirit is God's defining mark that we are adopted into his family. The promise of God's forgiveness and the gift of the Holy Spirit are foundational blessings of our salvation and are received at our conversion (Acts 2:38-39)
and continue to be ours
. When we talk about the blessings of salvation and the grace of God, let's not forget to emphasize both the forgiveness of sins (Acts 2:38) and the power of the Holy Spirit to overcome temptation and sin (Romans 8:13). Conversion to Jesus means being reborn by the power of the Holy Spirit (John 3:3-7; Titus 3:3-7).
Holy God, your grace toward me is amazing! That you forgave all of
my sins
when I came to Jesus is such a wonderful gift — to know that you
forgave me
and made me a new creation, pure and holy! Forgive me, dear Father, for the times I have remembered this grace and forgotten the additional gift of grace — the Holy Spirit — that Jesus sent to live in me. I look to the Spirit's holy presence to strengthen me and lead me in the way of Jesus.