2 Corinthians 3:16-18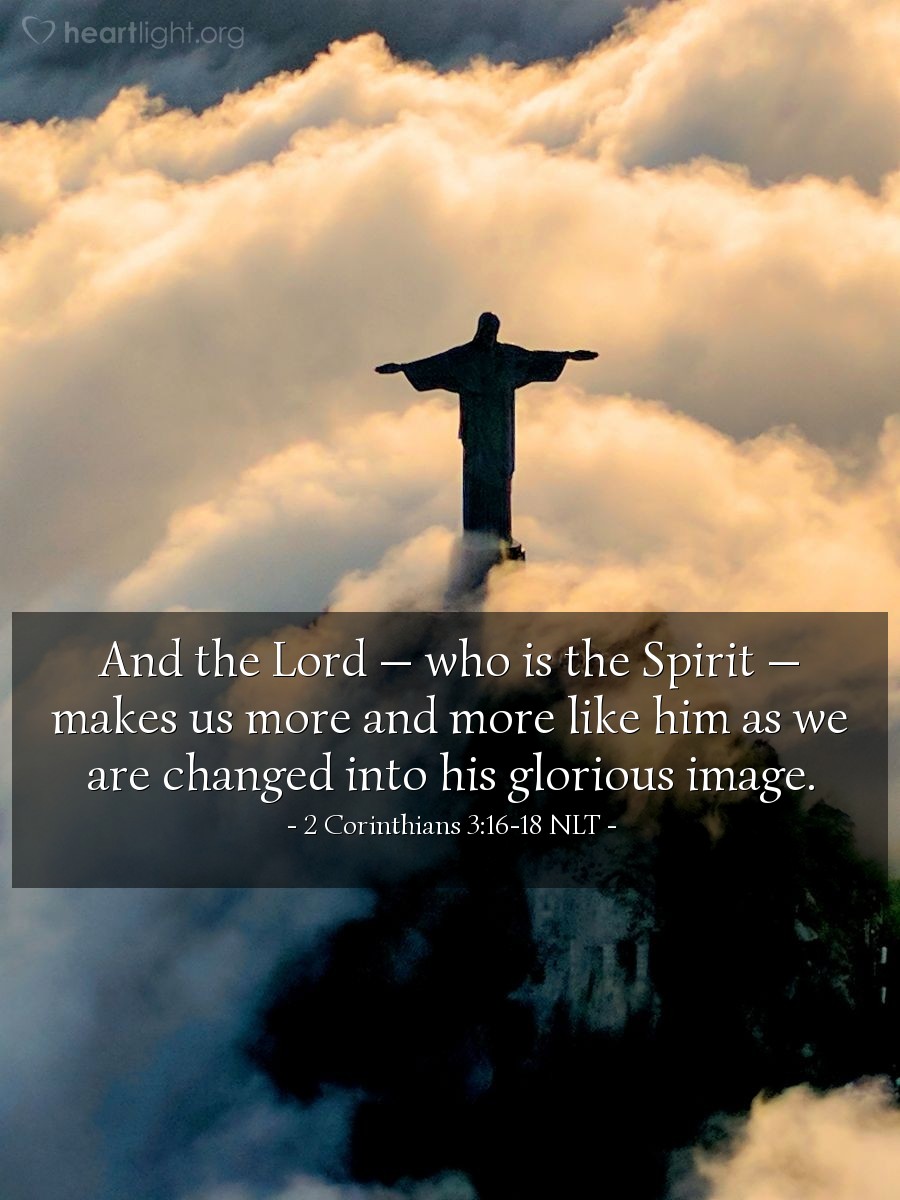 A caterpillar changes into a butterfly — the process of metamorphosis. This
type of
transformation is the word image painted for us in this message from Scripture
: "...as we are changed into his (
Jesus) glorious image."
While
we
are ordinary humans, with ordinary human powers and ordinary human lives, we can become extraordinary because of the work of the Spirit. While
we
are limited to
our
natural abilities
— however well we may have developed them
, we are given the freedom to overcome our natural limitations and failures by the supernatural power of the Holy Spirit to transform us to be more and more like Jesus. And how does this
transformation
happen? It happens supernaturally, by the power of the Holy Spirit as we both contemplate and reflect the glory of Jesus.
Father, thank you for giving me the supernatural ability to become more and more like Jesus. O Holy Spirit, please take control and conform me to the character and compassion of Jesus as I commit to knowing him and displaying his life to those around me.